Jeremy O. Harris's Slave Play, which opened just last week at the Golden Theatre already has more to celebrate. The play, directed by Robert O'Hara, has just announced that it will extend its limited run by two weeks, now closing on January 19, 2020. The show was previously scheduled to close on January 5.
The cast for Slave Play features Ato Blankson-Wood, James Cusati-Moyer, Sullivan Jones, Joaquina Kalukango, Chalia La Tour, Irene Sofia Lucio, Annie McNamara, and Paul Alexander Nolan. The cast is being understudied by Eboni Flowers, Thomas Keegan, Jakeem Dante Powell, and Elizabeth Stahlmann.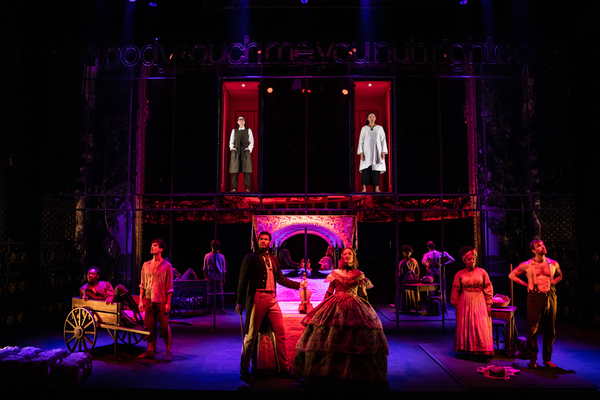 The creative team for the production includes Tony Award winner Clint Ramos (scenic design), four-time Drama Desk Award nominee Dede Ayite (costume design), Drama Desk Award nominee Jiyoun Chang (lighting design), three-time Drama Desk Award nominee Lindsay Jones (sound design and original music), Amauta Marston-Firmino (dramaturg), Byron Easley (movement), Drama Desk Award winner Claire Warden (intimacy and fight director), Doug Nevin (production counsel), and Taylor Williams (casting director). Mark Shacket serves as Executive Producer.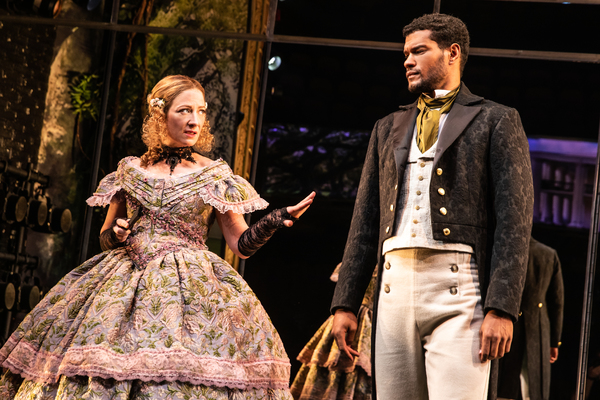 The Old South lives on at the MacGregor Plantation – in the breeze, in the cotton fields…and in the crack of the whip. It's an antebellum fever-dream, where fear and desire entwine in the looming shadow of the Master's House. Jim trembles as Kaneisha handles melons in the cottage, Alana perspires in time with the plucking of Phillip's fiddle in the boudoir, while Dustin cowers at the heel of Gary's big, black boot in the barn. Nothing is as it seems, and yet everything is as it seems.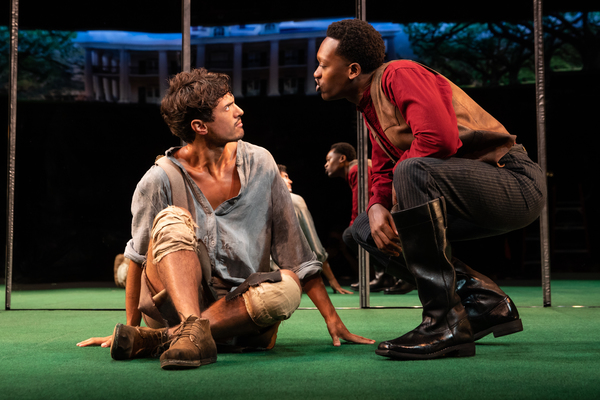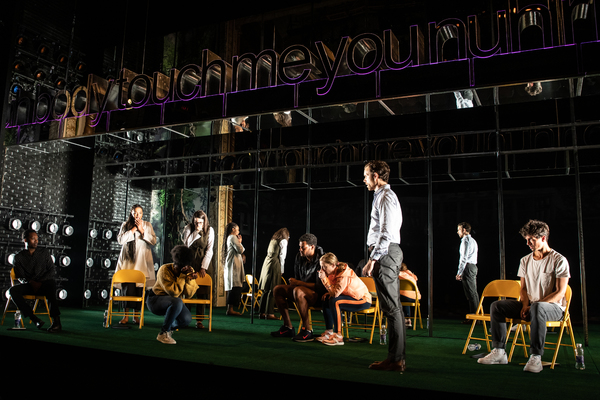 Inside the Opening Night of SLAVE PLAY with André De Shields 
Lia Chang is an actor, a multi-media content producer and co-founder of Bev's Girl Films, making films that foster inclusion and diversity on both sides of the camera. Bev's Girl Films' debut short film, Hide and Seek was a top ten film in the Asian American Film Lab's 2015 72 Hour Shootout Filmmaking Competition, and she received a Best Actress nomination. BGF collaborates with and produces multi-media content for artists, actors, designers, theatrical productions, composers,  musicians and corporations. Lia has appeared in the films Wolf, New Jack City, A Kiss Before Dying, King of New York, Big Trouble in Little China, The Last Dragon, Taxman and Hide and Seek. She is profiled in Jade Magazine and Playbill.com.
All text, graphics, articles & photographs: © 2000-2019 Lia Chang Multimedia. All rights reserved. All materials contained on this site are protected by United States copyright law and may not be reproduced, distributed, transmitted, displayed, published or broadcast without the prior written permission of Lia Chang. You may not alter or remove any trademark, copyright or other notice from copies of the content. For permission, please contact Lia at liachangpr@gmail.com