11th Annual BronzeLens Film Festival Presents PowerHouse Conversations LIVE: Family Affair: Black Couples in the Business featuring Denise Burse Fernandez, Peter Fernandez, Dondré Whitfield, Salli Richardson-Whitfield, Angi Bones and Derrick Doose, hosted by Kathleen Bertrand on Saturday, August 15th at 4:00 pm EDT, sponsored by Dihvinely Konnecked Production.
The livestream can also be viewed anytime until August 17th at 12:00 am. Need help?
Click here to RSVP.
Talent can take you far in Hollywood, but a solid partner will take you further. We will talk to three industry couples about the entertainment business, solidarity, and why love and business can co-exist.
Panelists:
Dondré Whitfield, Actor, Author
Salli Richardson-Whitfield, Actress, Director, Producer
Angi Bones, Producer
Derrick Doose, 1st Assistant Director
Denise Burse Fernandez, Actress, Writer
Peter Fernandez, Actor, Teacher
Powered by Dihvinely Konnecked Production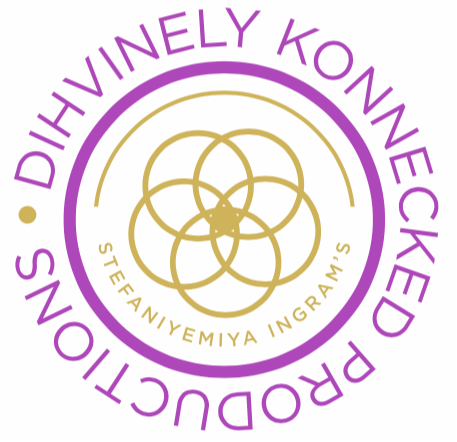 About Dondré T. Whitfield
A three-time Emmy nominee, Dondré Whitfield's career has spanned over a quarter century and has seen him work with such industry heavyweights as John Travolta, Helen Mirren, David Oyelowo, Michael B. Jordan and Kevin Hart to name a few. Dondré was a series regular on the Ava DuVernay series QUEEN SUGAR for OWN playing Remy Newell, a role which earned a nomination for a 2018 NAACP Award. Dondré has stood toe to toe with the likes of some of the industry's biggest stars for over three decades.
Off-camera, Whitfield is passionate about helping address the challenges and pressures of masculine identity in the 21st century. He co-created The Manhood Tour, a global movement committed to awakening the consciousness of men, giving them the keys to effective and impactful leadership, and teaching them how to tap into their talents and live to the highest degree. He has traveled throughout the country speaking on behalf of the movement, inspiring youth to overcome distractions and modeling for young men and peers the concept of servant leadership and what it truly means to "be a man." He is currently Ambassador for Delta Airlines' annual Dream Flight and Ambassador for the PGA's Beyond the Green mentoring program for youth and college students. Dondré's book FamiMale vs. Man: How to Honor Women, Teach Children, and Elevate Men to Change the World was released on April 7th through Zondervan books, a division of Harper Collins and quickly became an Amazon bestseller.
Additionally, he created a digital series on his Male vs Man YouTube channel furthering the conversation around manhood with heavyweights such as Will Smith, Kevin Hart and DL Hughley.
Whitfield and his wife, actress and director Salli Richardson-Whitfield, live in Los Angeles with their two children.
Lia Chang is an actor, a multi-media content producer and co-founder of Bev's Girl Films, making films that foster inclusion and diversity on both sides of the camera. Bev's Girl Films' debut short film, Hide and Seek was a top ten film in the Asian American Film Lab's 2015 72 Hour Shootout Filmmaking Competition, and she received a Best Actress nomination. BGF collaborates with and produces multi-media content for artists, actors, designers, theatrical productions, composers, musicians and corporations. Lia has appeared in the films Wolf, New Jack City, A Kiss Before Dying, King of New York, Big Trouble in Little China, The Last Dragon, Taxman. She stars in and served as Executive Producer for the short independent films Hide and Seek, Balancing Act, Rom-Com Gone Wrong, Belongingness and When the World was Young. She is also the Executive Producer for The Cactus, The Language Lesson, The Writer and Cream and 2 Shugahs.
All text, graphics, articles & photographs: © 2000-2020 Lia Chang Multimedia. All rights reserved. All materials contained on this site are protected by United States copyright law and may not be reproduced, distributed, transmitted, displayed, published or broadcast without the prior written permission of Lia Chang. You may not alter or remove any trademark, copyright or other notice from copies of the content. For permission, please contact Lia at liachangpr@gmail.com