Museum of Chinese in America (MOCA) is presenting the MOCA 2019 Lunar New Year Soirée at the famed Rice & Gold, a unique Asian Eatery in the Hotel 50 Bowery on Wednesday, February 20, 2019. The customized menu is curated by Executive Chef Jae Lee.
Excerpts from Jason Ma's Gold Mountain The Musical, starring Ali Ewoldt, Jonny Lee, Jr. and Alan Ariano will kick off the festive evening at 6:30pm, followed by dinner at 7:30pm and an after party at The Crown, Rooftop Bar at 9:30pm.
Black Tie or Festive Chinese Attire.
Reserve Lunar Soirée For This Performance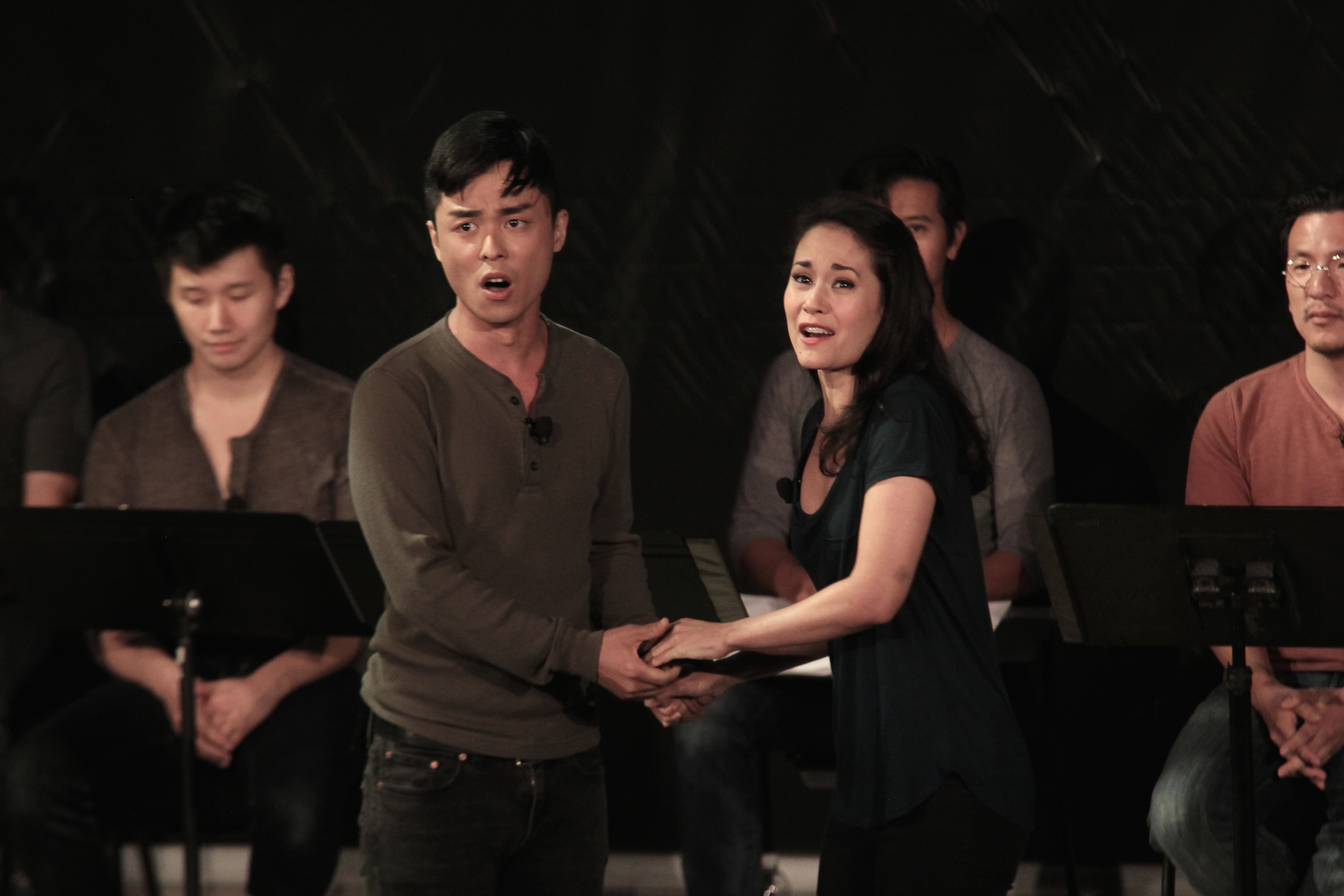 Helmed by Alan Muraoka, Gold Mountain will feature choreography by Billy Bustamante and Music Direction by Kristen Lee Rosenfeld.
Gold Mountain is a love story set against the backdrop of a pivotal event in America's history, the construction of the first transcontinental railroad. The original musical celebrates the striving immigrant spirit, the redemptive power of love and the ultimate nobility of self-sacrifice.
Jason Ma is a son of an immigrant family, and a grateful descendant of a long line of those who were able to persist, overcome and succeed on their way to becoming Americans. He wrote the book, music and lyrics for Gold Mountain and is the 2017 recipient of the ASCAP Foundation's Cole Porter Award, given to an emerging composer/lyricist "whose work shows promise." Along with writing, he is an actor who has been seen on Broadway and Off-Broadway stages, in regional theaters and many international venues.
Over dinner at Landmarc, Jason shared his inspiration for creating Gold Mountain, the sneak peek presentation set for the MOCA Gala and the upcoming performances in May during the Golden Spike 150 celebrations in Utah.
Lia: Presenting excerpts of Gold Mountain at the MOCA Gala is ideal. What do you hope audiences will take away from it?
Jason: Gold Mountain is a story about the lives lived by those who built our first transcontinental railroad, and my hope for its audiences is a renewed understanding of an America that was and is a country built and made great by immigrants.
I hope they feel seen and celebrated. Institutions like the Museum of Chinese in America (MOCA) are necessary to fill in the gaps in historical and cultural documentation that mainstream institutions neglect or gloss over. (By the way, I love this museum, its mission and the Maya Lin designed space, so inspiring.) Those of us from the Asian American community that write musicals are likewise trying to fill a gap in the narratives and stories in the musical theater canon, especially when addressing the East vs. West dynamic and the perspective from which those stories are dramatized.  Something that excites me right now is that Timothy Huang's new musical American Morning is being mounted by Prospect Theater Company this spring. Although we are very different writers, what strikes me is how both our shows explore the East vs. West dynamic and the damage and heartbreak that ensues when these worlds butt up against each other. Also, may I point out that neither of us chose to explore this dynamic through a romantic relationship or flirtation between members from either side of the divide.  That we are both getting to performance of our pieces is something to be celebrated!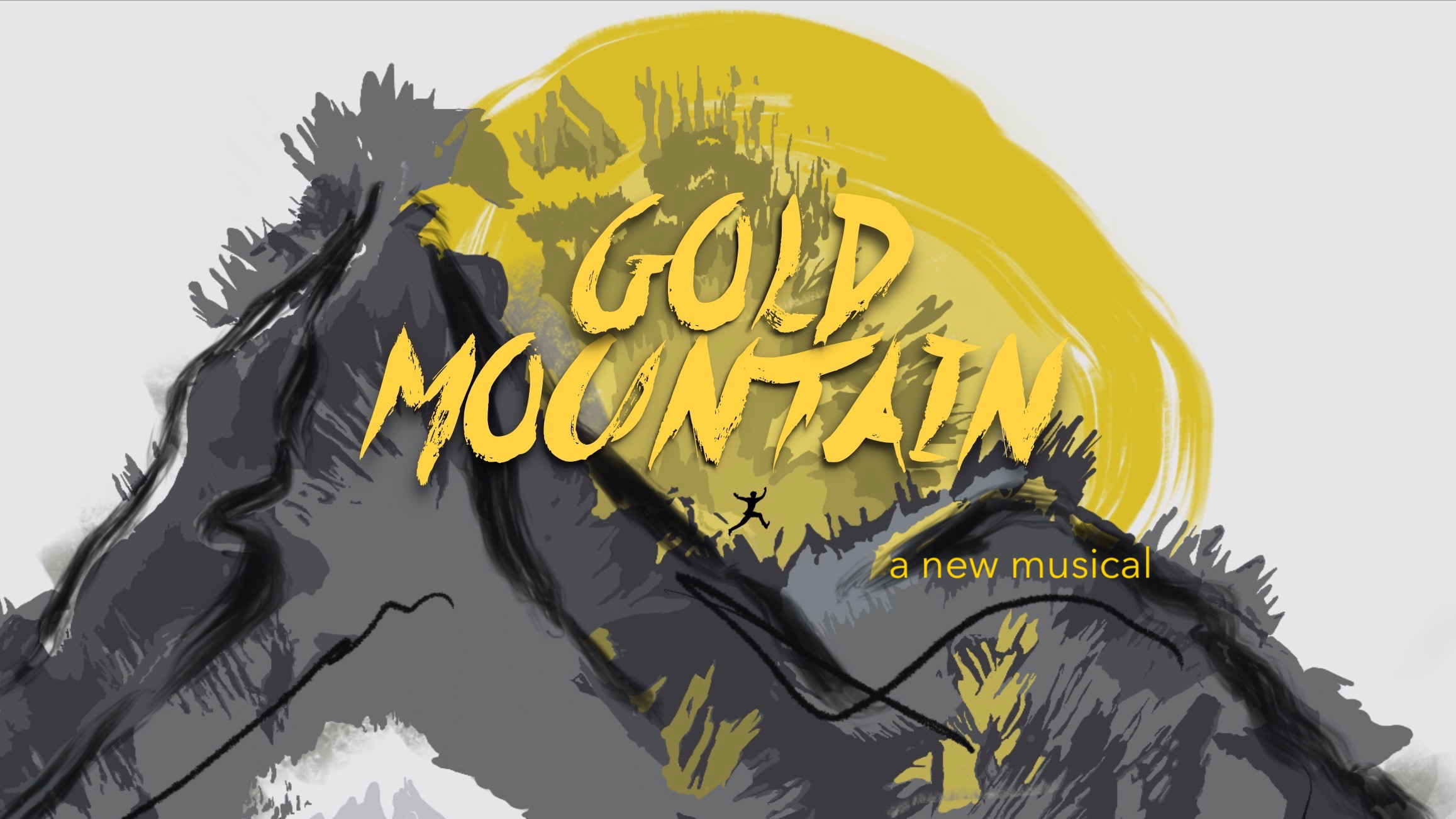 Lia: What inspired you to create Gold Mountain?
Jason: I don't know!
The initial impulse came at me from who knows where or what in the middle of a show, while I was waiting between scenes, and I wasn't actually looking to write anything at the time.  A lyric/melody fragment started cycling in my head and then, the person singing this snippet began to let me know who he was. By the end of the next day, the first draft of what turned out to be a middle-of-the-show love duet was finished, and the world, the characters, the themes and the plot that surrounded this song all fell in line in the next months after that initial encounter.
Lia: What are the themes of the excerpts that you will be presenting?
Jason: I thought it would be appropriate to focus on some of the family and inter-personal relationships in choosing the excerpts for our MOCA performance.  One of the themes that we cycle back to a lot in Gold Mountain is that of filial duty, the primacy of family and community, that beautiful collectivism in East Asian culture, which is often misunderstood and misrepresented, . We individualistic Americans can often dismiss this worldview out of hand, but it is a valid lens through to look at life, family and society that has worked for many, many centuries. I love that the characters in Gold Mountain come from this world and how it colors everything they do.
Lia: What excites you about the performances that are scheduled in May during the Golden Spike 150 celebration and how did the production first come to the attention of the organizers?
Jason: Baayork Lee, our community fairy godmother, diva, and fierce activist, brought the show to Prospect Theater and they co-produced a semi-staged concert performance with National Asian Artists Project at TheTimesCenter in 2017.  Shortly after that, we began to get emails from Utah, basically saying that they'd heard about the performance and wanted to meet. (Thank you, Baayork and Prospect!)
The Spike 150 performances are going to be so exciting. We've got Ali Ewoldt along with some of the best Asian American actors that I know flying to Utah in May to do this. Among our producing partners is the Chinese Railroad Workers Descendants Association, so the pressure is on. We want to honor and do justice to their ancestors with our portrayals of these Chinese men who built the railroad.  The level of support from local theaters, arts organizations, non-profits, the cities, the counties, the state, businesses and especially private citizens is overwhelming. I think that's the most exciting thing of all, the level of engagement and local excitement makes us feel so welcomed. It's going to be an awesome experience and I'm so grateful.
Ali Ewoldt, Jonny Lee Jr., Alan Ariano, Daniel J. Edwards, Lawrence-Michael Arias, Steven Eng and Eric Bondoc Set for Alan Muraoka Helmed GOLD MOUNTAIN by Jason Ma in Utah for 2019 Golden Spike 150th Anniversary 
Jason Ma's GOLD MOUNTAIN Concert and AfterParty 
Born outside Chicago and raised 45 minutes north of New York City in the small town of Pleasantville, Ali Ewoldt has loved performing for as long as she can remember. She made her Broadway debut as Cosette in the 1st Broadway Revival of Les Miserables and is currently starring as Christine in The Phantom of the Opera on Broadway.
Ali has starred as Maria in the 1st National Tour of West Side Story directed by Arthur Laurents and David Saint and played Luisa in the The Fantasticks Off-Broadway, the world's longest running musical. She has been featured on The Michael J. Fox Show, the short film Yield and DRAMA: The Webseries and has performed at Carnegie Hall, Alice Tully Hall and Town Hall, and across the country and world.
Jonny Lee Jr. is an actor, singer, writer, and photographer. As an actor, Jonny's past credits include Gold Mountain at the Times Center, Ito in Mame, Ching Ho inThoroughly Modern Millie, Henry in Next to Normal, and Thuy in Miss Saigon. As a writer, Jonny co-wrote the music, lyrics, and book to the new musical Welcome To Shoofly. He also co-wrote and starred in the musical web-series, City of Dreams, which has been featured in The New York Times, USA Today, Stage17.tv, Playbill and BroadwayWorld. Other works include a song for the CBS Diversity Showcase,Take Out (AAFL Top 10), and Benjamin Franklin and the Legend of the Vajra.
Broadway: The King and I (Lincoln Center), M. Butterfly, Jerome Robbins' Broadway, Shogun: The Musical, Miss Saigon (Original Company) & Flower Drum Song (Tour). Off-Broadway:Shanghai Moon (opposite Charles Bush), Prospect Theater's Honor, Urban StagesA Deal. World Premiers include: The Geffen Playhouse Extraordinary Chambers and Portland Center Stage'sSnow Falling On Cedars. Reginals include: Kennedy Center, MUNY, Dallas Summer Musicals, Walnut Street, Pioneer Theater, The Fifth Ave, TUTS Houston, Music Theatre of Wichita, California Music Circus, Lyric Opera Chicago. Televison include: The Path, Gotham, HBO's Tremé, Leverage, Harry's Law, Law & Order and SVU recurring as Judge Lee Wong.
Lia Chang is an actor, a multi-media content producer and co-founder of Bev's Girl Films, making films that foster inclusion and diversity on both sides of the camera. Bev's Girl Films' debut short film, Hide and Seek was a top ten film in the Asian American Film Lab's 2015 72 Hour Shootout Filmmaking Competition, and she received a Best Actress nomination. BGF collaborates with and produces multi-media content for artists, actors, designers, theatrical productions, composers,  musicians and corporations. Lia is also an internationally published and exhibited photographer, a multi-platform journalist, and a publicist. Lia has appeared in the films Wolf, New Jack City, A Kiss Before Dying, King of New York, Big Trouble in Little China, The Last Dragon, Taxman and Hide and Seek. She is profiled in Jade Magazine and Playbill.com.
All text, graphics, articles & photographs: © 2000-2019 Lia Chang Multimedia. All rights reserved. All materials contained on this site are protected by United States copyright law and may not be reproduced, distributed, transmitted, displayed, published or broadcast without the prior written permission of Lia Chang. You may not alter or remove any trademark, copyright or other notice from copies of the content. For permission, please contact Lia at liachangpr@gmail.com